What's the best season to spot whales, dolphins & basking sharks in Scotland?
Whales and dolphins
The best time to see minke whales in Scotland is from the end of May to September. Dolphins and porpoise are here all year round. The common (or harbour) porpoise thrives in the waters around Oban & Lorn. In fact, they're one of the reasons that the Firth of Lorn received its special conservation status. The common dolphin is also regularly spotted, while the bottlenose, risso's and white-beaked dolphin are all here too. Minke whales, which weigh in at eight tonnes, are frequently seen in the summer and autumn.
Your best chance of spotting them is on a special whale-watching boat trip. And as for the orca, well a small pod of this rare and beautiful creature lives in the Hebrides, so an encounter can never be ruled out!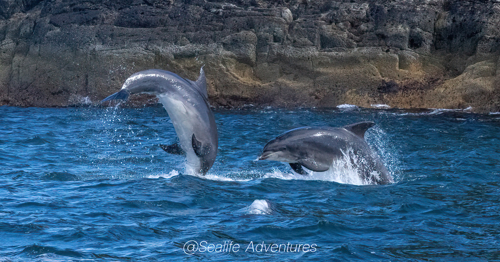 Basking sharks
Summer is the time to see basking sharks in the waters off Oban & Lorn, when these magnificent creatures migrate from their winter feeding grounds to Scotland to gorge themselves on the plankton. There has been a huge increase in sightings off the west coast of Scotland in recent years.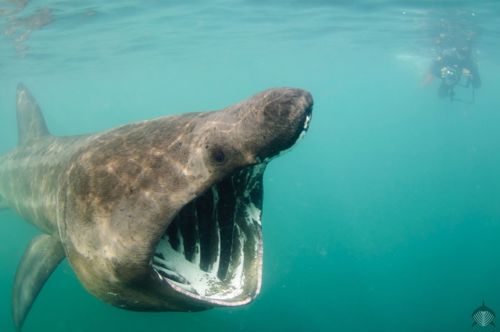 Seals
The waters around Oban & Lorn are home to both common (or harbour) seals and grey seals. These inquisitive creatures will often follow boats. You can also spot them basking on rocks resting between fishing expeditions. A visit to a seal colony is a highlight of any boat trip in the area. Common seal pups are born in summer and you might see them on rocky islets. Grey seal pups are born in autumn, generally on sandy beaches in large colonies.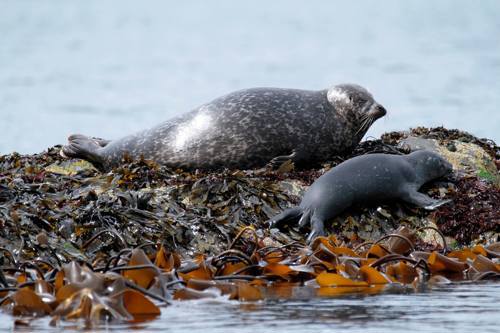 Top 5 Wildlife Boat trips in Oban
There are several companies offering marine wildlife trips in Oban & Lorn.
Sealife Adventures
With years of experience, they can take you to the best spots to view wildlife. Sealife Adventures operates wildlife watching boat trips from Seil Island near Oban. Its five-hour whale-watching trips, run throughout the summer, are unbeatable. Skipper David, a marine biologist, has an intimate knowledge of the best locations to see these impressive leviathans.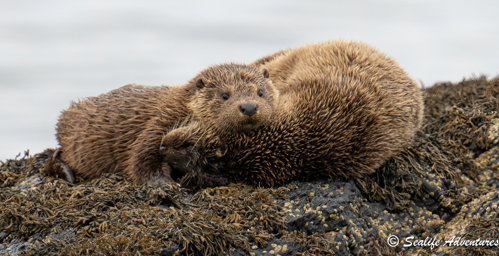 Image: Sealife Adventures guides David & Jean are also passionate wildlife photographers - and will show you the best spots to spot our locals!
Seafari Adventures
Seafari Adventures, based in Easdale, has a fleet of powerful RIBs. Its Corryvreckan Wildlife Trip is a brilliant way to experience the famous whirlpool and watch the sealife that feeds here.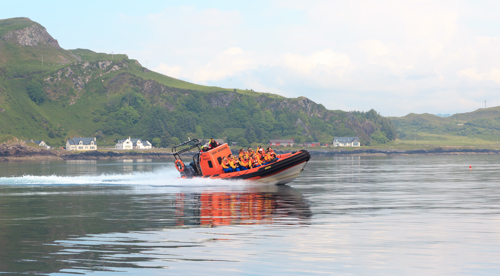 Basking Shark Scotland
For 10 years Basking Shark Scotland has been leading the way offering eco-conscious wildlife adventure tours in the Hebrides and beyond. Their passionate and dedicated team of marine biologists are here to show you the wonders of Scotland's wildlife. Or how would you feel about swimming with basking sharks? Their unique basking shark snorkeling trips support their research and conservation.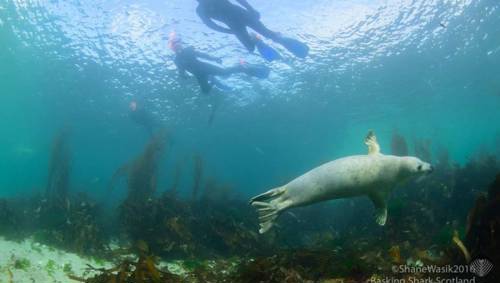 Head on a sailing holiday
Do you have a few days more to spare? Head on a sailing holiday with one of the many providers in Oban. Those multi-day trips take you to more remote corners of the Hebrides, allowing you to spot our local wildlife when no one else is around!
Provident Sailing offers a fantastic range of unique experiences, including sailing holidays that feature guided wild swims. Stravaigin Sailing offers a 'Whisky and Wildlife' tour that takes you to the Isle of Mull, Islay and Jura to sample some fine classics whilst spotting local wildlife.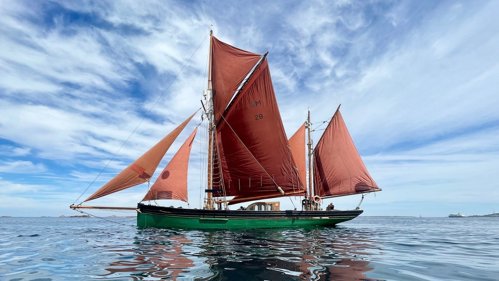 Image: Provident Sailing
Head out on Argyll Sea Kayak Trail
You don't have to take an organised boat trip to enjoy Oban & Lorn's superb sealife. Why not do the first section of the Argyll Sea Kayak Trail, which starts at Ganavan Sands, Oban's most popular beach. Follow the coastline south, looking out for wildlife along the way. Or how about going underwater? The secluded bays and coves around Oban are great for snorkeling and the area is a mecca for divers.