Easing into Oban, I'm in a train carriage of happy cyclists. No fighting for space on a busy train for us as we're enjoying Scotrail's new Highland Explorer, the first dedicated bike-friendly carriages in the UK. I'm smiling too as I'm about to explore the network of cycling trails that snake off from Oban around the scenic wonderland of Argyll and her isles.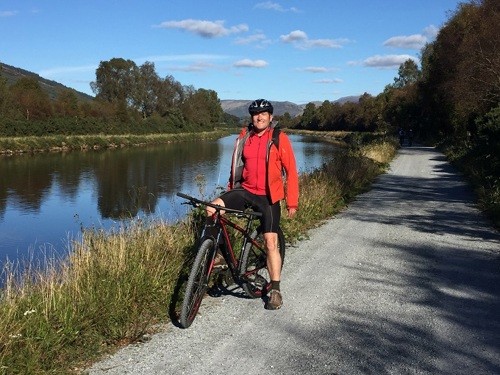 Getting to Oban with My Bike: The Highland Explore
The new Highland Explorer initiative is a brilliant one as it creates a whole carriage – strikingly designed by Scottish artist Peter McDermott – for cyclists rather than just treating two-wheel fans as an afterthought. There are 20 spaces in all, laid out with room to manoeuvre between the racks on either side. There are charging points too as e-bikes are becoming increasingly popular, opening up cycling to some people who might not have considered it before. There are 24 seats too – you pay a small supplement to sit here, and get a table with a route map, snacks and a hot drink.
Cycle the Caledonia Way from Oban
You could just slip off the train at Oban and join the epic Caledonia Way nearby, or National Cycle Route 78 as it is also known. There are myriad other options and handily sustainable transport body Sustrans Scotland have teamed up with Wild About Argyll to pull together the highlights of the attractions on the Glasgow-Oban line.
I want to learn more about cycling around the area so I meet Mark of Oban Cycles. He runs a really bright, welcoming bike shop right in the heart of Oban who can set you up with traditional bikes, as well as e-bikes and helmets. He tells me about all the great local trails, such as the Loch Etive Loop cycle, and the gravel Fearnoch Loop MTB adventure.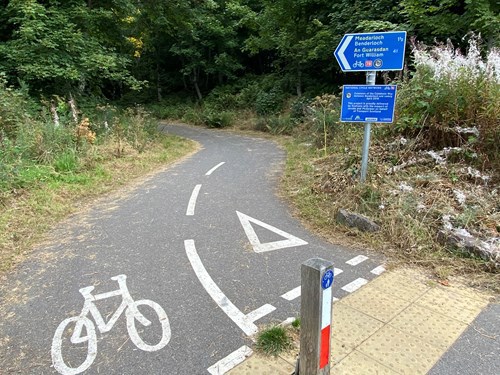 Spending a day on the Caledonia Way
I'm itching to get going and head off to Connel Bridge on a lesser known route Mark advises which hooks up with the Caledonia Way. The Way stretches for a whopping 234 miles from the southern reaches of Argyll in Campbeltown, up through Oban and on into north Argyll on its way to Inverness on the other side of Scotland.
Soon I've left the vegan cafes, seafood restaurants and cheery bars of Oban behind and I'm alone in a world of greenery. I pedal through fields with hulking hills haunting the background. Fittingly the train chugs by reminding me of the new carriage that brought me here. I may be moving at a decent speed, but time seems to slow down. I see more farm animals than people and I don't even see many of those.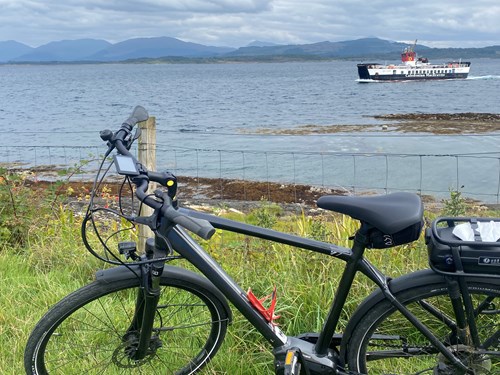 Across the Connel Bridge I hook up with the Caledonia Way. It's a sheer joy. It follows the line of the old railway, an arrow-straight artery that scythes me north through old fashioned tunnels. I catch sight of birds of prey overhead and absorb the information boards en route that illuminate both the rail history, but also the bountiful local flora and fauna. I meet my first fellow cyclists, who amble by with a cheery wave.
More epic scenery unfurls as I cross the bridge across Loch Creran. I think of the lovely oysters cultivated in these waters as I gaze up to meet the stare of the Highland mountain massifs on one side, with the Atlantic distant on the other flank. It's quite a scene, one that I want to linger on, but I've lunch to make in Port Appin.